YSvnK-jFyUjI3k6t66GGIOQj_Ws_Bn9ITSyHrVdMGQE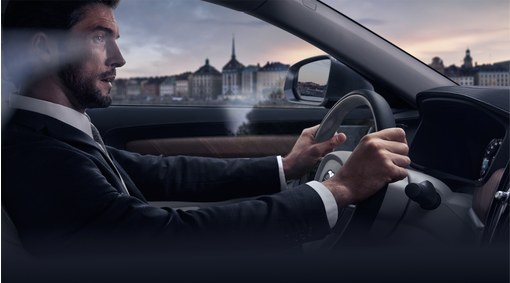 Alcohol lock software
More details
"Alcohol lock, preparation" is a preparation in the car that simplifies the connection of an alcohol lock. With an alcohol lock in the car, you prevent the car being started with a drunk driver behind the steering wheel.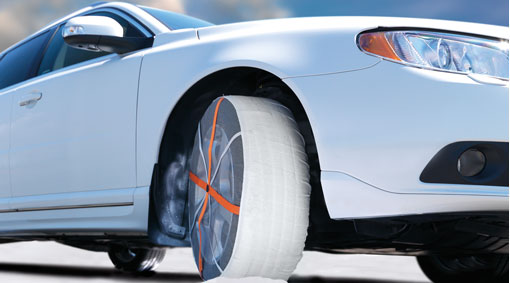 AutoSock
More details
The perfect aid for driving on snowy and icy roads. When the road suddenly becomes slippery, the sock is simply mounted on the wheel and provides increased friction on snow and ice. It takes a small amount of storage space and can be re-used.
Centrax snow chains
More details
A snow chain specially developed for several tyre dimensions. This type of snow chain has the advantage of not being fitted on the inside of the tyre and so does not take up the space required by larger tyres.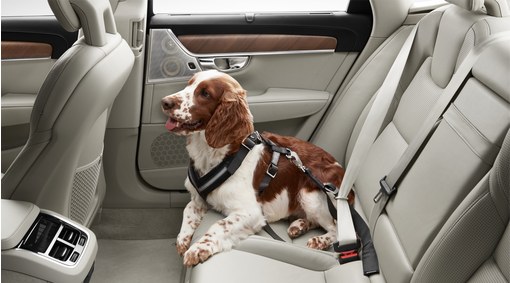 Dog harness
More details
Comfortable dog harness that is attached directly to the car's seat belt by quick link. The padded and comfortable harness keeps the dog still in the rear seat.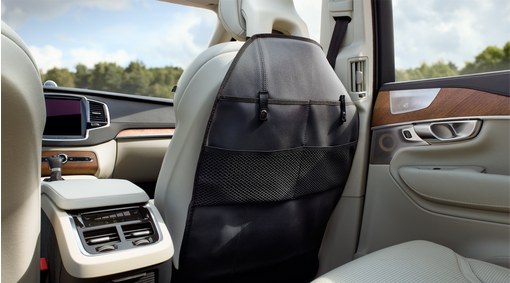 Kick guard
More details
A practical dirt cover with different pockets for the child's toys, which protects the car's upholstery from dirt and stains while the child is sitting in the child seat.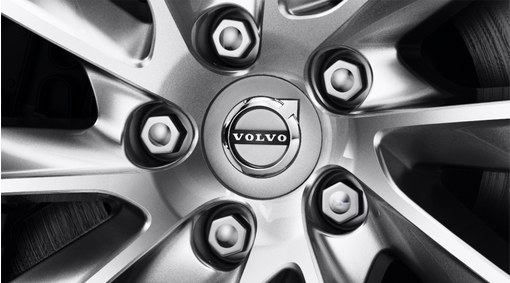 Locking wheel bolts
More details
Lockable wheel bolts specially developed for Volvo Cars, which gives improved safety.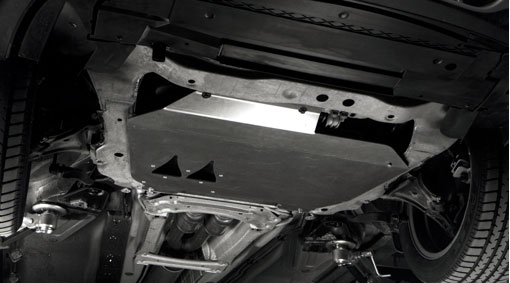 Protective plate, beneath the engine
More details
Protects the engine, oil sump and transmission from impacts when driving in poor conditions, for example, if the road is bumpy or potholed. Fully enclosing aluminium plate that also prevents impacts from loose stones.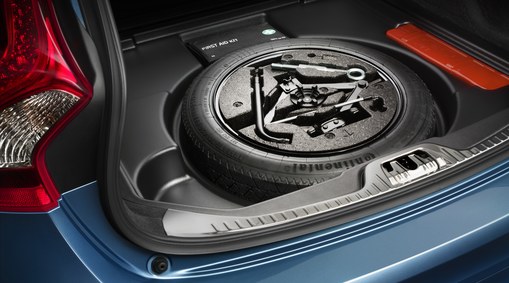 Spare wheel, storage under the floor
More details
The spare wheel "Tempa spare" is stored securely and well-positioned under the floor in the luggage compartment. A well-integrated and neat solution.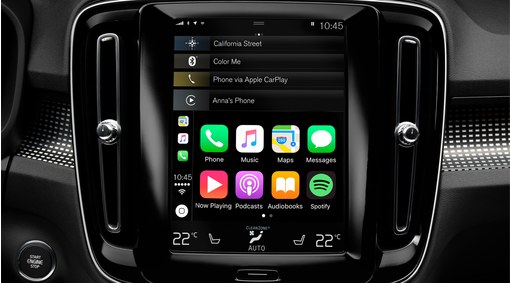 Apple CarPlay
More details
"Apple CarPlay™"1 is a safer and easier way of using your iPhone in the car. The technology means that you can control the functions of your iPhone, either through the car's touch screen, steering wheel controls or Siri voice function.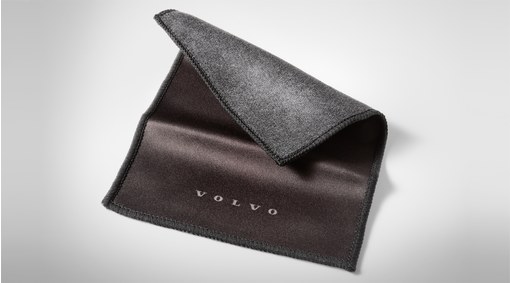 Polishing cloth
More details
The microfibre polishing cloth can be used to gently clean the digital displays in your car. Since this Volvo designed cloth is made of polyester, it is ideal for sensitive surfaces.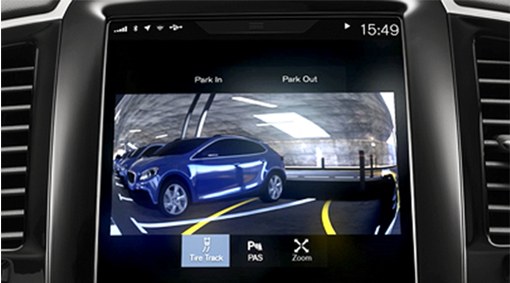 Rear parking camera
More details
With the rear parking camera, you can increase the field of vision behind the car and have the option of "eyes in the back of your neck" while parking.
Sensus Navigation
More details
"Sensus Navigation" is a navigation system that is fully integrated into the car. Connect to the internet with a separate SIM card via Volvo on Call, or via Bluetooth or WiFi from your mobile phone. Internet connection gives you a greater navigation experience.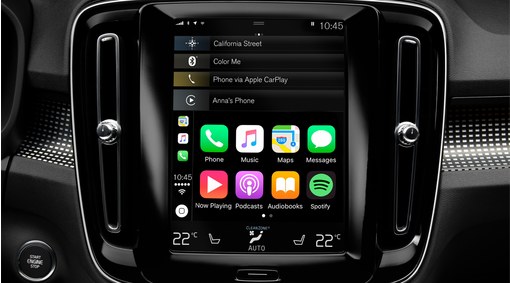 Smartphone integration
More details
Smartphone integration consists of both Apple CarPlay and Android Auto, and it means you can use your smartphone in a simple and safe way in the car.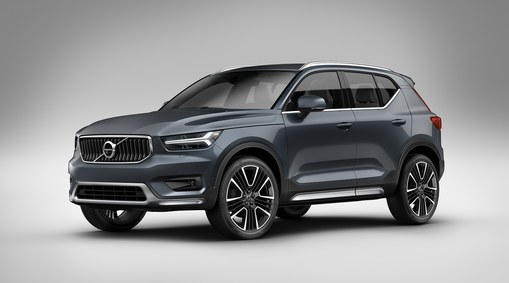 Exterior Styling Kit
More details
The styling offer consists of a front skid plate, lower door mouldings and a rear skid plate. Together, the styling elements in the exterior styling kit give your car a more expressive design. All three components have detailing in brushed stainless steel that reinforces the car's exclusive look.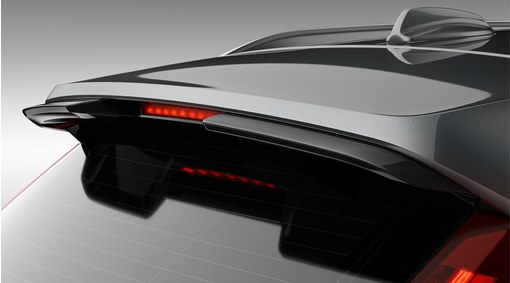 Roof spoiler
More details
An aerodynamic and colour matched roof spoiler with sporty design that is equipped with black-painted "winglets".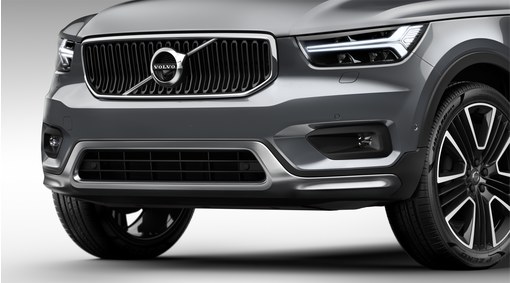 Skid plate kit
More details
The skid plate kit consists of a front skid plate and a rear skid plate. A styling element that gives a robust look and reinforces the car's attitude. Both styling elements have detailing in brushed stainless steel.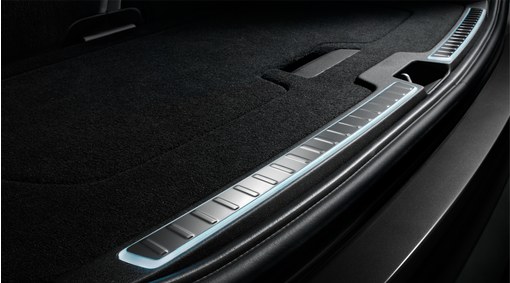 Illuminated tailgate scuff plate
More details
Load compartment trim with illuminated inlay of stainless steel, which gives an exclusive and elegant look. Replaces plastic load compartment trim, with or without stainless steel inlay.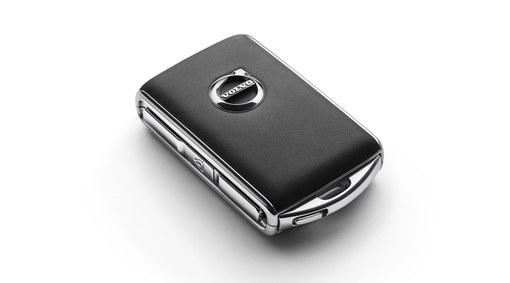 Remote key fob shell - leather
More details
An exclusive collection of key fob shells, which tastefully match the interior of the car. The shell shows which car you drive and makes your key more decorative.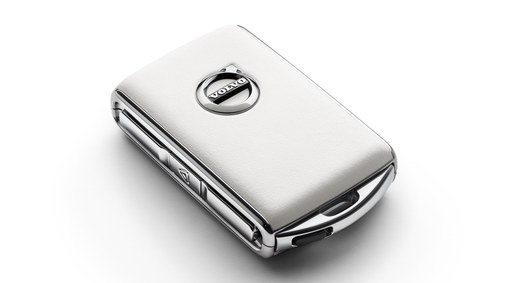 Remote key fob shell - white leather
More details
Key fob shell in white leather of the highest quality that tastefully matches the interior of the car. The key fob shell makes your key more attractive and harmonises with the Scandinavian heritage of the car.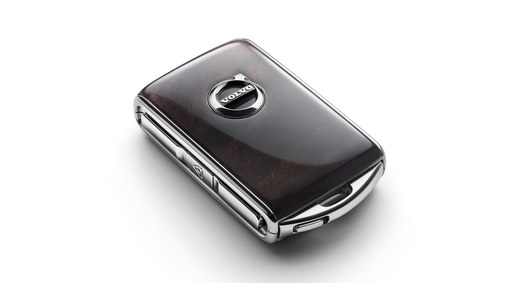 Remote key fob shell - wood
More details
Choose between two high-quality, luxuriously designed wooden key fob shells that tastefully match the interior of the car. Key fob shells make your key more decorative and harmonize with the car's Scandinavian heritage.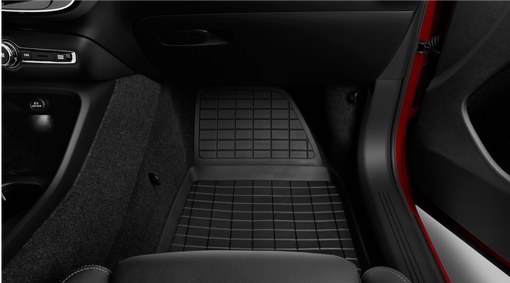 Shaped plastic passenger compartment mats
More details
Floor mats, including tunnel mat, for the passenger compartment floor. The mats give an impression of rubber, but are produced in plastic. They have raised surrounding edges, which provide effective protection against wetness and dirt for the car's interior.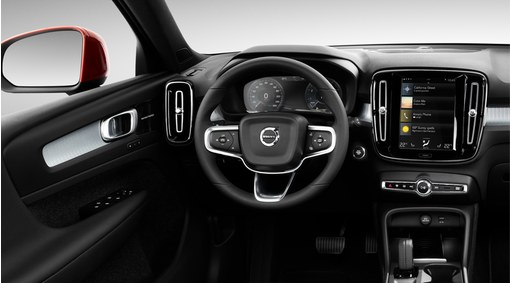 Sports steering wheel in leather with heating
More details
A three-spoked leather steering wheel with sporty design.
The steering wheel has an ergonomically designed steering wheel rim with clear thumb rests and a dynamic grip. The leather is exclusive and comfortable for the best possible feel.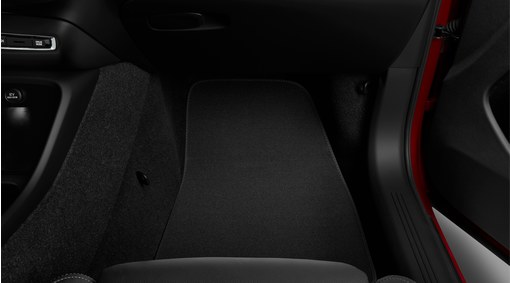 Textile passenger compartment mats
More details
Tufted fabric floor mats with Nubuck Vinyl edging and fabric-based backing. The mats provide effective protection for the car's interior against wet and dirt.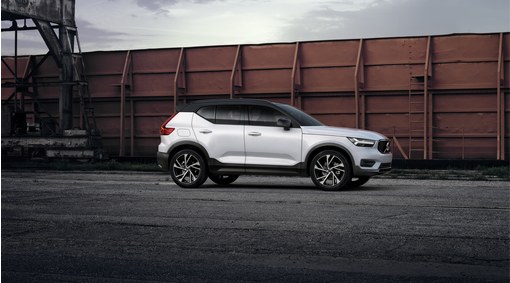 Polestar Performance Optimisation
More details
Polestar engineers have taken a holistic approach to take the driving experience to a new level. No less than five key functions have been optimised to provide faster response, better balance and more intuitive driving. This results in a car that responds quickly and predictably, which is important for those who engage in active driving, whether on the racetrack or on the road.
Request a quote for Volvo XC40 accessories