YSvnK-jFyUjI3k6t66GGIOQj_Ws_Bn9ITSyHrVdMGQE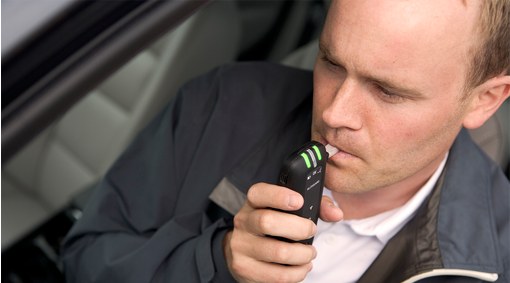 Alcoguard (Excl. AT)
More details
Alcoguard is the perfect tool for helping drivers make sober decisions. It is an integrated, user-friendly and reliable alcohol lock based on advanced fuel tank technology.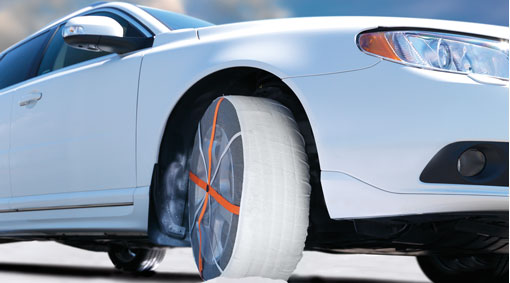 AutoSock
More details
The perfect aid when driving on snowy and icy roads. The sock is easily mounted on the wheel and provides increased friction on snow and ice. It takes up little space and can be reused. The snow sock will not damage the rims.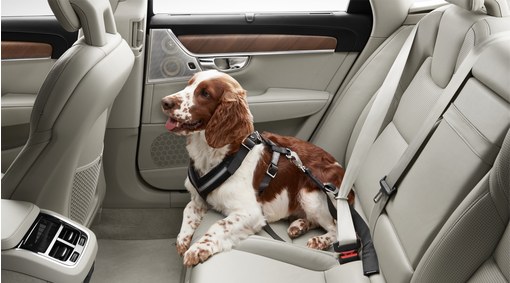 Dog harness
More details
Comfortable dog harness that is attached directly to the car's seat belt by quick link. The padded and comfortable harness keeps the dog still in the rear seat.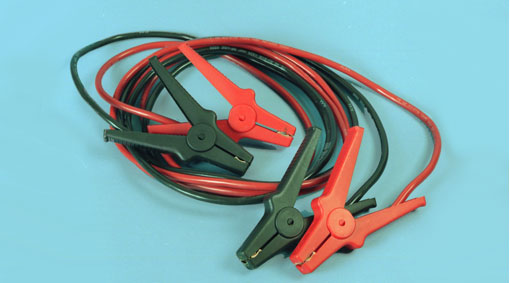 Jumper cables
More details
If the battery in the car has been discharged then it is possible to "borrow" current from either a separate battery or a battery from another car. Always check that the clamps on the jumper cables are secured firmly so that sparks are not generated.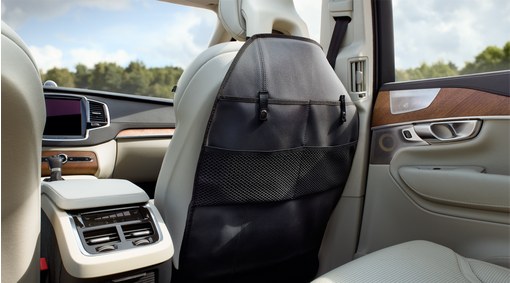 Kick guard
More details
A practical dirt cover with different pockets for the child's toys, which protects the car's upholstery from dirt and stains while the child is sitting in the child seat.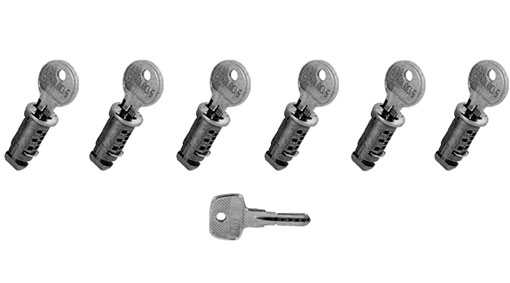 Lock kit
More details
A lock system that makes it easier if you have load carriers and wish to add other accessories. You only need one key for up to six locks to fit the entire range of available load carriers.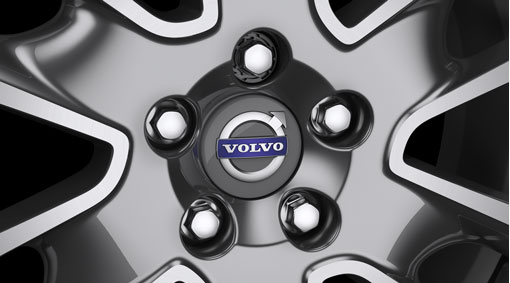 Lockable wheel bolts
More details
Lockable wheel bolts specially developed for Volvo Cars, which gives improved safety.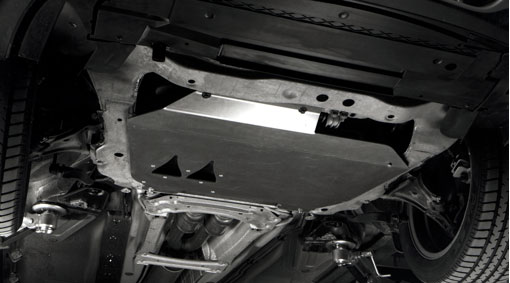 Protective plate, beneath the engine
More details
Protects the engine, oil pan and transmission from impacts when driving in poor conditions, for example on bumpy or potholed roads. Fully covering aluminum plate that also prevents impacts from loose stones.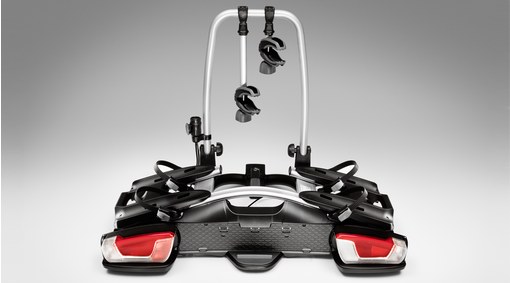 Bicycle holder, towbar mounted, 2 bicycles
More details
A safe and modern transport system for two bicycles, which is very practical and easy to use on cars with a towbar. Easily fitted on the towing hitch with a quick-coupling and is easy to load as the loading height is low.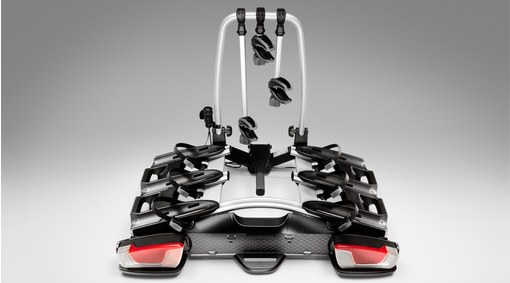 Bicycle holder, towbar mounted, 3-4 bicycles
More details
The modern bicycle holder can transport three bikes, but can also be supplemented with an adapter to transport four bikes.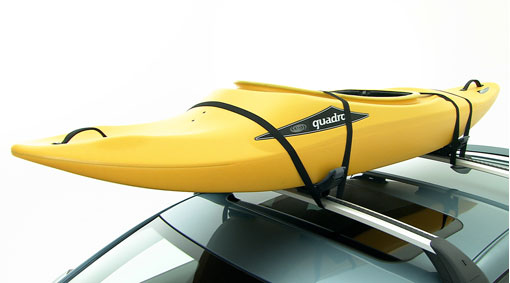 Canoe/kayak holder
More details
The perfect carrier for transporting a canoe or kayak on the car's roof. The angle of the holders can be adjusted by a simple hand operation, which means that they can be adapted to fit a number of different types of hull.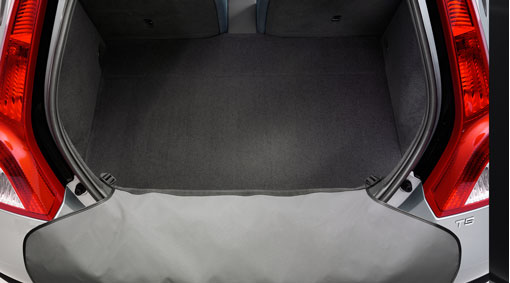 Dirt cover, bumper
More details
A practical cover for the rear bumper that prevents clothes from getting dirty and protects the bumper when loading and unloading.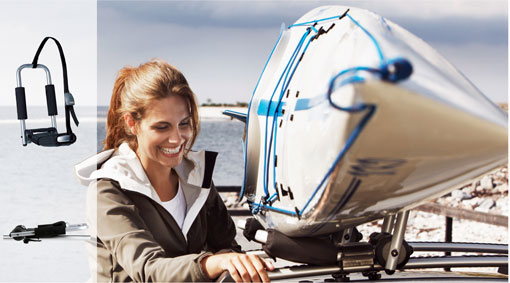 Kayak cradle, folding
More details
An easy to load and space saving cradle for secure transportation of kayaks. The angled and space saving design makes it possible to carry two kayaks or one kayak plus extra equipment on the car roof. Easy to load as the kayak can be easily angled towards the textile covered mating surfaces and is firmly held in place by durable retaining straps. It can be easily folded down when not in use. A solution that reduces the air resistance when driving and increases the free height at the garage entrance.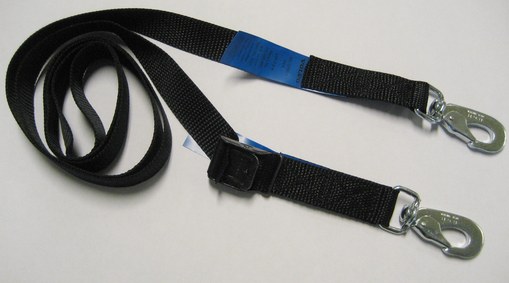 Load lashing strap
More details
The load in the load compartment can be held securely in place using this practical and user-friendly load lashing strap.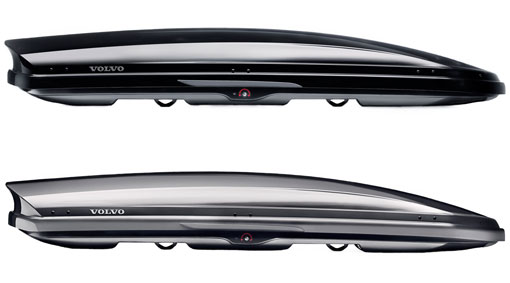 Roof box, "Space Design 420" and "Space Design 520"
More details
Space Design is a modern, exclusive and aerodynamic roof box that offers minimal wind resistance thanks to its unique design.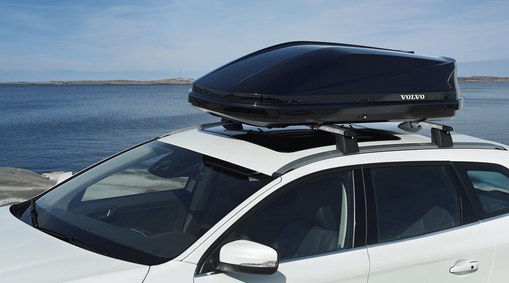 Roof box, "Sport Time 2003"
More details
Sport Time 2003 is a functional roof box for all your needs. It is characterised by a design with a sunken base so that it integrates with the shape of the car as far as possible.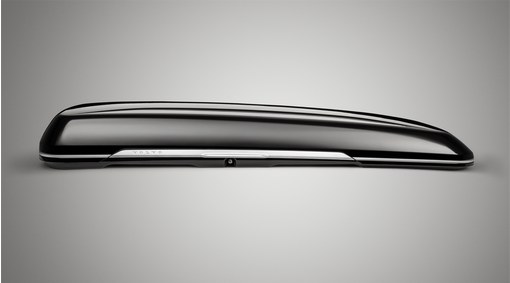 Roof box, designed by Volvo Cars
More details
Volvo Cars self-designed roof box has a volume of 350 litres, which makes it very functional. The aerodynamic design minimises air resistance and the sporty look is enhanced by the high gloss black paint.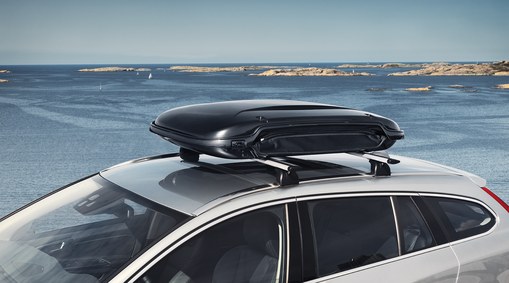 Roof box, expanding
More details
Expanding roof box is a modern, exclusive and aerodynamic roof box that offers minimal wind resistance thanks to its unique design.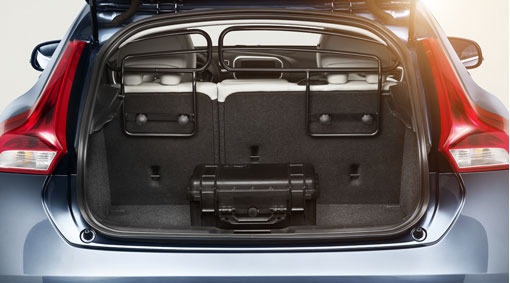 Load compartment grille, steel
More details
A well-designed and colour matched steel load grille for installing in the load compartment. Practical for dog owners that want to prevent the dog from getting into the passenger compartment.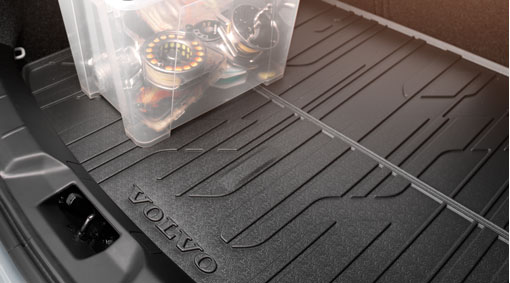 Mat, load compartment, moulded plastic
More details
An attractive plastic protective mat that is adapted to fit the load compartment and is colour-coded to match the rest of the interior.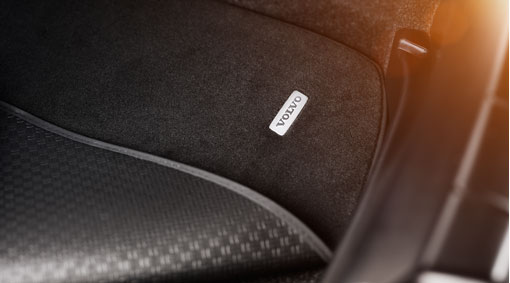 Mat, load compartment, textile, reversible
More details
A high quality, reversible protective mat. The mat is practical and waterproof with textile on one side on plastic on the other.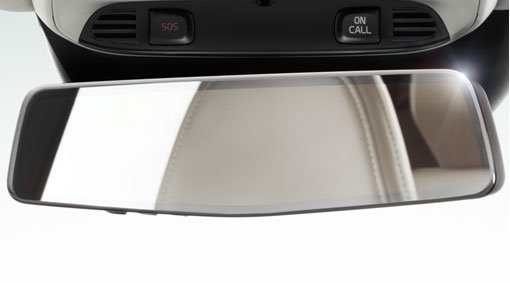 Mirror, rearview, autodimming with compass
More details
Thanks to a compass in the top right-hand corner of the mirror, the compass point that the front of the car is pointing towards is always shown.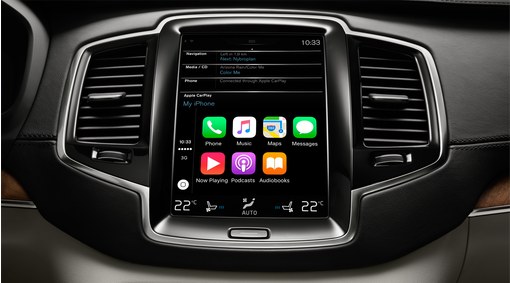 Apple CarPlay
More details
Apple CarPlay is a safer and easier way of using your iPhone in the car. The technology means that you can control the functions of your iPhone, either through the car's touch screen, steering wheel controls or Siri voice function.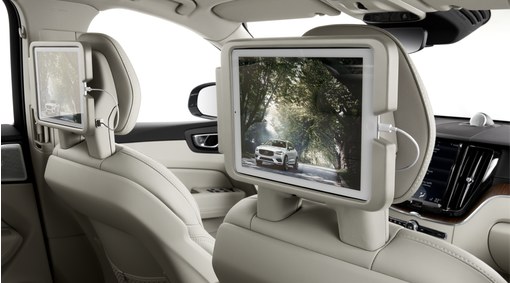 iPad Holder
More details
Volvo's iPad® holder makes it possible to use your iPad® in the rear seat in an ergonomic way. Take your iPad® with you to the car and enjoy its functions and apps while travelling. Angle the holder to the desired position, listen to music, watch a film, read email or surf the web. Volvo's iPad® holder helps make all this possible.
Polishing cloth
More details
The microfibre polishing cloth can be used to gently clean the digital displays in your car. Since this Volvo designed cloth is made of polyester, it is ideal for sensitive surfaces.
Request a quote for Volvo V60 accessories